CAS# 921278-82-0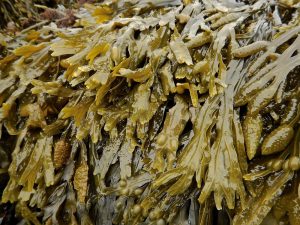 Description
Bladderwrack is a type of seaweed used to make medicine. It is mainly used for thyroid disorders.
CAS# 921278-82-0
Nutraceutical Ingredient
Available in Powder and 5:1 Extract
Country of Origin: Canada
Packaging: 25kg
Characteristic Typical Analysis
Description: Green powder
Taste: Slightly Salty
Odour: Slightly Fishy
Particle Size: NLT 95% through 60 mesh
Moisture: NMT 15%
Storage: Tightly sealed container at prevailing working environment and away from direct sunlight.