CAS# 90045-23-1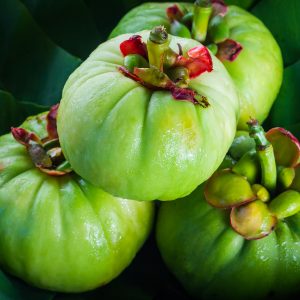 Description
Garcinia Cambogia is a tree that grows in India and southeast Asia. It is mainly used as a weight loss and exercise performance supplement.
CAS# 90045-23-1
Nutraceutical Ingredient
Available in 50%, 60% and 75%
Country of Origin: India
Packaging: 25kg
Characteristic Typical Analysis
Description: Off white powder
Loss on Drying: NMT 6%
Heavy Metals: < 5pp
Storage: Store container in a cool and dry place away from light, water, humidity, and extreme variations in temperature.