CAS# 327-97-9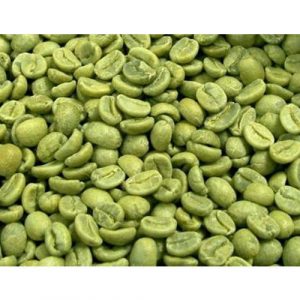 Description
Green coffee beans are coffee beans that have not yet been roasted. Green coffee beans contain more chlorogenic acid than normal, roasted coffee beans, which helps with weight loss and decreasing blood pressure.
CAS# 327-97-9
Nutraceutical Ingredient
Available in Chlorogenic Acid 10%-60% HPLC
Country of Origin: China
Packaging: 25kg
Characteristic Typical Analysis
Description: Yellow/brown fine powder
Particle Size: 98% Through 100 mesh
Bulk Density: 0.40g/ml~0.60g/ml
Loss on Drying: < 5.00%
Ash: < 5.00%
Heavy Metals: < 10.0PPM
Lead: < 0.5PPM
Arsenic: < 0.5PPM
Cadmium: < 0.1PPM
Mercury: < 0.1PPM
Storage: Store in cool and dry place, keep away from strong light and heat.