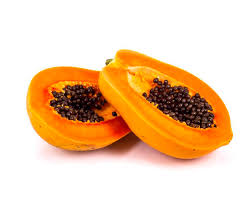 Description
Papayas (also known as Carica Papaya or Pawpaws) are fruits native to Mexico and the Caribbean, and are grown in tropical climates. They are mainly consumed, but also have medicinal benefits, such as reducing the risk or heart disease, diabetes, and cancer.
Nutraceutical Ingredient
Country of Origin: China
Packaging: 25kg
Characteristic Typical Analysis
Description: Light yellow fine powder
Particle Size: NLT 95% through 80 mesh
Loss on Drying: NMT 10%
Bulk Density: Between 30-70g/100ml
Lead: NMT 2ppm
Arsenic: NMT 2ppm
Cadmium: NMT 1ppm
Mercury: NMT 1ppm
Storage: Store in tight, light-resistant containers, avoid exposure to direct sunlight, moisture and excessive heat.