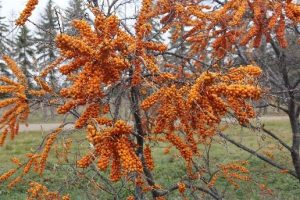 Description
Sea Buckthorn (Hippophae rhamnoides) is a plant grown at high altitudes in the Himalayas. It is used to make medicine. It is mainly used to treat gastrointestinal issues and arthritis, among other things.
Nutraceutical Ingredient
Available in Flavonoids 10-20%
Country of Origin: China
Packaging: 25kg
Characteristic Typical Analysis
Description: Fine yellow powder
Sieve Analysis 90% pass 80 mesh
Moisture Content: < 5%
Ash: < 5%
Arsenic: < 1ppm
Cadmium: < 1ppm
Lead: < 3ppm
Mercury: < 0.1ppm
Total Heavy Metals: < 10ppm
Storage: Store in a well-closed container away from moisture.