CAS# 512-04-9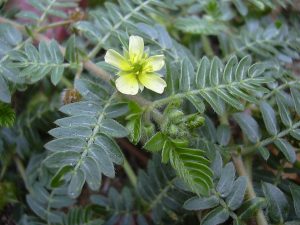 Description
Tribulus Terrestis is a fruit producing plant that is used for medicinal purposes. People mainly use it to decrease inflammation across the body, including the chest and prostate.
CAS# 512-04-9
Nutraceutical Ingredient
Available in 40% and 90% Saponins
Country of Origin: China
Packaging: 25kg
Characteristic Typical Analysis
Description: Yellow/brown powder
Sieve Analysis: 100% pass 80 mesh
Loss on Drying: 5% Max
Arsenic: NMT 2ppm
Cadmium: NMT 1ppm
Lead: NMT 2ppm
Heavy Metals: 20ppm Max
Storage:Store in a well-closed container away from moisture.