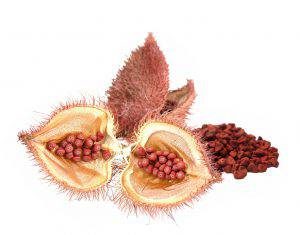 Yellow – Red – Orange
Description
Annatto colours allow almost any food to be coloured in shades, ranging from slightly yellow to deep, dark orange. Annatto is mainly used for colouring products such as meat, fish, baked goods, savoury goods, and confectionary.
Annatto is derived from the Achiote shrub which is native to South America. The seeds contain bixin pigment, which is used to create natural colours and dyes.
All natural colours can be combined and blended, in order to create the desired colour. Please contact us with any special requests, and we will be happy to assist you.
Available in Bixin Powder/Liquid and Norbixin Powder/Liquid