CAS# 117772-70-0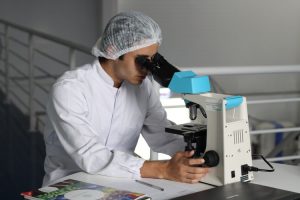 Description
Azithromycin Dihydrate is an antibiotic that fights bacteria. It is used to treat many things, such as respiratory tract infections, skin infections, and ear/eye infections, among other things.
CAS# 117772-70-0
OTC Ingredient
Country of Origin: China
Packaging: 25kg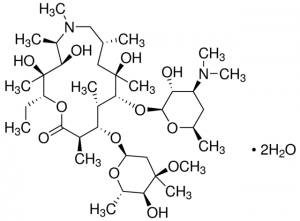 Characteristic Typical Analysis
Description: White crystalline powder
Specific Rotation: -45°~-49°
pH: 9.0~11.0
Water: 4.0~5.0%
Residue on lgnition: < 0.3%
Heavy Metals: NMT 25 ppm
Storage: Store in a clean, cool, dry place at room temperature.