CAS# 9009-62-5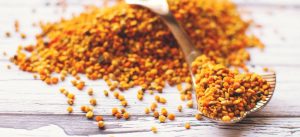 Description
Bee Propolis is made by bees from the buds of poplar and cone-bearing trees. Bees use this to build their hives. Propolis is used for canker sores and infections caused by bacteria.
CAS# 9009-62-5
Nutraceutical Ingredient
Available in 10% Flavonoids, 30%, 60%, 70%, 80% Propolis, and 20:1
Country of Origin: Brazil
Packaging: 25kg
Characteristic Typical Analysis
Description: Light brown/brown powder
Sieve Analysis: NLT 100% through 80 mesh
Bulk Density: 50 to 70 g/100ml
Loss on Drying: < 5%
Sulphated Ash: < 5%
Heavy Metal: NMT 10ppm
Arsenic: NMT 2ppm
Lead: NMT 2ppm
Mercury: NMT 1ppm
Storage: Store in a cool dry place, avoiding sunlight directly.