CAS# 7235-40-7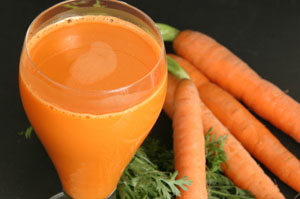 Description
beta-Carotene is a red/orange pigment abundant in plants and fruits. It is mainly used as food colouring, in order to add pigment to things.
CAS# 7235-40-7
Food Additive
Available in 1%, 10%, and 20% (Powder and Beadlets)
Country of Origin: India
Packaging: 25kg

Characteristic Typical Analysis
Description: Red/orange powder
Loss on Drying: NMT 5%
Bulk Density: 0.3 – 0.8 gm/ml
Particle Size: 100% pass through 40 mesh
Heavy Metals: NMT 10 ppm
Lead: NMT 3 ppm
Arsenic: NMT 1 ppm
Cadmium: NMT 0.5 ppm
Mercury: NMT 0.5 ppm
Storage: Stored in the unopened original packing at ambient temperature (Max. 30°C) in a dry place, the product is stable for at least 36 months. Carotenes are sensitive to light, heat and oxygen and need to be stored in a light proof and airtight container. If opened for usage, to be re-packed under nitrogen to avoid oxidation.