CAS# 9000-07-1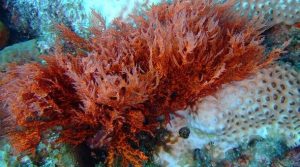 Description
Carrageenan is a sulfated polysaccharide extracted from red seaweed. Carrageenan is widely used in the food industry as they contain many gelling, thickening, and stabalizing properties.
CAS# 9000-07-1
Food Additive
Country of Origin: European Union
Packaging: 25kg
Characteristic Typical Analysis
Description: White/cream powder
Copper: Max. 25ppm
Lead: Max. 10ppm
Arsenic: Max. 3ppm
Zinc: Max. 40ppm
pH: 7.5 to 9.5
Storage: Store in a well-closed container away from moisture.