CAS# 223749-83-5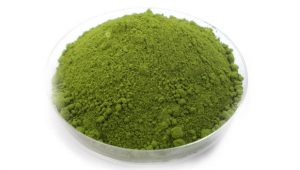 Description
Chlorella is a type of algae that grows in fresh water. It is mainly used to make nutritional supplements, as well as medicine.
CAS# 223749-83-5
Nutritional Supplement
Country of Origin: China
Packaging: 25kg
Characteristic Typical Analysis
Description: Dark green fine powder
Taste: Typical
Odour: Characteristic
Identification: Verified
Protein: >50%
Storage: Store container in cool and dry place away from light, water, humidity, and extreme variations in temperature.