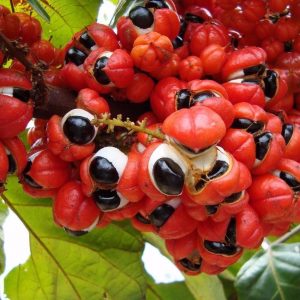 Description
Guarana (paullinia cupana) is a fruit, and its seeds are used for medicinal purposes. Guarana contains caffeine, which helps to boost athletic and mental performance, and to increase overall energy.
Nutraceutical Ingredient
Country of Origin: Brazil
Packaging: 25kg
Characteristic Typical Analysis
Appearance: Brown powder
Loss on Drying: < 6%
Mesh Size: 60 Mesh
Heavy Metals: < 5ppm
Storage: Store container in a cool and dry place away from light, water, humidity, and extreme variations in temperature.