CAS# 64519-82-0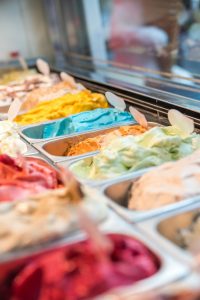 Description
Isomalt is a sugar substitute, and a type of sugar alcohol that is physically similar to sugar. It is widely used for the production of sugar-free candy, as it resists crystallization better than other sugar alternatives.
CAS# 64519-82-0
Food Additive/Sweetener
Country of Origin: China
Packaging: 25kg

Characteristic Typical Analysis
Description: White granular powder
Water (free and crystal): NMT 7.0%
D-sorbitol: NMT 0.5%
D-mannitol: NMT 0.5%
Reducing Sugars (as glucose): NMT 0.3%
Total Sugar (as glucose): NMT 0.5%
Related Products: NMT 2.0%
Ash Content: NMT 0.05%
Nickel: NMT 2mg/kg
Arsenic: NMT 0.2mg/kg
Lead: NMT 0.3mg/kg
Copper: NMT 0.2mg/kg
Total Heavy Metal (as lead): NMT 10mg/kg
Storage: Store cool and dry in original well-closed packaging protected from light.