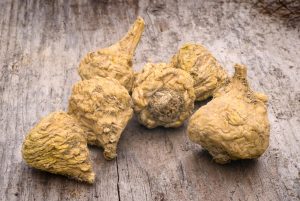 Description
Maca is a plant grown in central Peru. The root of this plant is used to make medicine, mainly as an energy booster and to improve athletic performance.
Nutraceutical Ingredient
Available in 4:1, 6:1, 10:1, and 20:1
Country of Origin: Peru
Packaging: 25kg
Characteristic Typical Analysis
Description: Light brown powder
Particle Size: NLT 95% 80 Mesh
Loss on Drying: NMT (%) 10.0
Bulk Density: Between (g/100ml) 30-70
Lead: NMT (PPM) 2.0
Arsenic: NMT (PPM) 2.0
Cadmium: NMT (PPM) 1.0
Mercury: NMT (PPM) 1.0
Storage: Store container in a cool and dry place away from light, water, humidity, and extreme variations in temperature.