CAS# 65381-09-1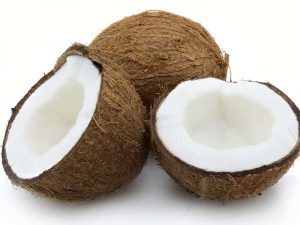 Description
MCT Oil Powder (Medium Chain Trglycerides) are partially man-made fats, made by processing coconut and palm kernel oils. MCT Oil Powder is mainly used as a supplement, as it is quickly metabolized into energy by the body. This helps with workout performance and weight loss initiatives.
CAS# 65381-09-1
Supplement
Available in 40%-70% MCT Oil, Dairy and Dairy-Free
Country of Origin: USA
Packaging: 25kg
Characteristic Typical Analysis
Description: White/off white powder with neutral odour and bland flavour
Particle Size: > 60% through 20 mesh
Bulk Density: 0.35 – 0.65 gm/ml
Moisture: < 4%
Heavy Metals: < 5 ppm
Arsenic: < 1 ppm
Lead: < 1 ppm
Storage: Store in a well- closed container away from direct sunlight, moisture and heat.