CAS# 84012-40-8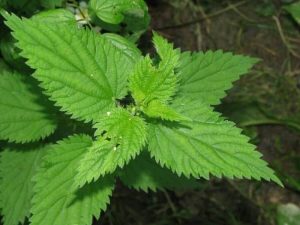 Description
Nettle (also known as stinging nettle or urtica dioica) is a plant used to create medicine. It is mainly used to decrease inflammation and increase urine output.
CAS# 84012-40-8
Nutraceutical Ingredient
Available in 4:1 and 16:1
Country of Origin: China
Packaging: 25kg
Characteristic Typical Analysis
Description: Yellow/brown fine powder
Particle Size: NLT 95% through 80 mesh
Loss on Drying: NMT (%) 10.0
Bulk density: Between (g/100ml) 40-80
Lead: NMT (ppm) 2.0
Arsenic: NMT (ppm) 2.0
Cadmium: NMT (ppm) 1.0
Mercury: NMT (ppm) 1.0
Storage: Store in a well-closed container away from moisture, light and heat.