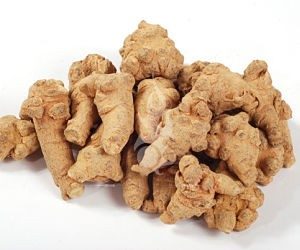 Description
Notoginseng (Panax Notoginseng) is a form of Ginseng. Panax Notoginseng is used to stop or slow down bleeding. It is sometimes taken by people who have nosebleeds, vomit up or cough up blood, or find blood in their urine or feces.
Nutraceutical Ingredient
Available in 5% and 20%
Country of Origin: China
Packaging: 25kg
Characteristic Typical Analysis
Description: Light brown/yellow fine powder
Particle Size: NLT 90% through 80 mesh
Loss on Drying: NMT (%) 10.0
Total Ash: NMT (%) 12.0
Bulk Density: Between (g/100ml) 30~70
Residue of Solvents: NMT (ppm) 5000
Heavy Metals: NMT (ppm) 20.0
Lead: NMT (ppm) 2.0
Arsenic: NMT (ppm) 2.0
Cadmium: NMT (ppm) 1.0
Mercury: NMT (ppm) 1.0
Storage: Store in tight, light-resistant containers, avoid exposure to direct sunlight, moisture and excessive heat.