CAS# 91081-56-0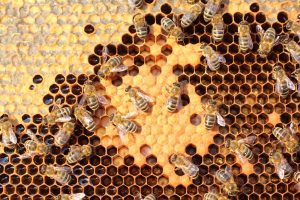 Description
Royal Jelly is produced by worker honey bees in order to feed and nurture the queen bee. It contains many nutrients as well as amino acids. In humans, it is used for medicinal purposes in order to combat asthma and hay fever, among other things.
CAS# 91081-56-0
Nutraceutical Ingredient
Available in 1-6% 10-HDA
Country of Origin: China
Packaging: 25kg
Characteristic Typical Analysis
Description: Off white powder
Particle Size: 95% through 100 mesh
Bulk Density: 0.45-0.65g/ml
Heavy Metals: < 10ppm
Lead: < 2ppm
Arsenic: < 1ppm
Cadmium: < 1ppm
Mercury: < 0.1ppm
Chloramphenicol: < 0.3ppb
5-Nitrofuran: < 0.5ppb
Storage: Store in cool, dry place. Keep away from direct strong sunlight.