CAS# 84604-15-9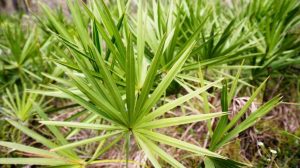 Description
Saw Palmetto is a tree which produces fruit. This fruit is used to create medicine, mainly used to decrease the symptoms of an enlarged prostate and urinary tract.
CAS# 84604-15-9
Nutraceutical Ingredient
Available in 95% Oil and 25-45% Fatty Acids
Country of Origin: China
Packaging: 25kg
Characteristic Typical Analysis
Description: White fine powder
Particle Size: 95% pass through 80 mesh
Bulk Density: 35.0g/100ml ~ 55.0g/100ml
Loss on Drying (5h at 105°C): < 5.0%
Ash (3h at 600°C): < 5.0%
Arsenic: < 1.0ppm
Lead: < 3.0ppm
Mercury: < 0.1ppm
Cadmium: < 1.0ppm
Storage: Store in cool and dry place avoid direct sunlight.