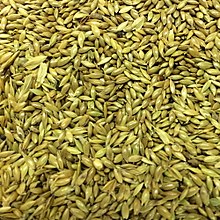 Description
Flax seed is the seed from the Linum usitatissimum plant. Flax seed contains a high amount of fatty-acids, which is helpful for decreasing inflammation and treating conditions such as arthritis.
Nutraceutical Ingredient
Country of Origin: USA
Packaging: 25kg
Characteristic Typical Analysis
Description: White/light yellow powder
Particle Size: 60% through 20 mesh
Palmitic Acid: 22 mg/g
Stearic Acid: 15 mg/g
Oleic Acid: 80 mg/g
Linoleic Acid: 70 mg/g
Alpha Linolenic Acid (ALA): 250 mg/g
Bulk Density: 0.35-0.65 gm/ml
Moisture: < 4%
Lead: <1.5 ppm
Arsenic: <1.5 ppm
Cadmium: <1.0 ppm
Mercury: <1.0 ppm
Storage: Store in a well-closed container away from direct sunlight, moisture and heat.