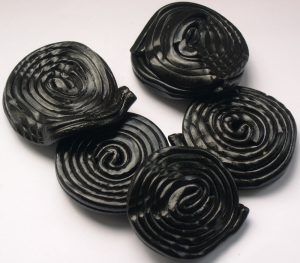 Description
Glycyrrhiza glabra (also known as Licorice) is a herb native to Asia, Russia, and the Mediterranean. It is mainly used for consumption, as well as for medicinal purposes, such as decreasing inflammation/swelling and suppressing coughs.
Nutraceutical Ingredient
Available in 2:1, 4:1, and 5:1
Country of Origin: India
Packaging: 25kg
Characteristic Typical Analysis
Description: Light brown powder
Particle Size: NLT 90% (through 40 mesh)
pH: 4-8
Loss on Drying: NMT 6% w/w
Bulk Density: 0.40-0.80 g/cc
Heavy Metals: NMT 20ppm
Lead: NMT 1.0 ppm
Arsenic: NMT 1.0 ppm
Cadmium: NMT 1.0 ppm
Mercury: NMT 0.1 ppm
Storage: Cool dry place, protected from light and moisture.