CAS# 90045-36-6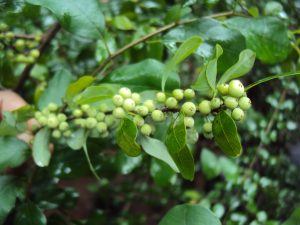 Description
Guggul (Commiphora Mukul) is made from the sap of the guggul tree. which is native to India. It is used to lower cholesterol and decrease redness and swelling from certain types of acne.
CAS# 90045-36-6
Nutraceutical Ingredient
Available in 10%-12% Guggulsterones
Country of Origin: India
Packaging: 25kg
Characteristic Typical Analysis
Description: Off white – cream coloured powder having characteristic odour and taste
Loss on Drying: NMT 8.00% w/w
Sieve Analysis: NLT 95% passes through 40 mesh
Bulk Density: Between 0.50 – 0.62 gm/ml
Lead: 5 ppm
Arsenic: 2 ppm
Cadmium: 0.3 ppm
Arsenic: 0.1 ppm
Storage: Store in dry & tight containers.