CAS# 66-84-2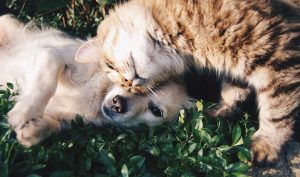 Description
Glucosamine hydrochloride (HCL) is an amino sugar and a building block of the cartilage matrix. It stimulates growth of cartilage cells.
Glucosamine HCL is the purest and most stable form of glucosamine available. It has been noticed that this form is well absorbed by dogs body. This is an preventative ingredient. It has shown to assist with building and maintaining strong bones and flexible joints.
Glucosamine hydrochloride (HCl) and chondroitin sulfate (CS) are commonly recommended natural health products for treating osteoarthritis in dogs . Glucosamine regulates the synthesis of collagen in cartilage and may provide mild anti-inflammatory effects while chondroitin sulfate inhibits destructive enzymes in joint fluid and cartilage. The two nutraceuticals also contribute to the synthesis of glycoaminoglycans and proteoglycans, which are building blocks for the formation of cartilage.
Country of Origin China
Packaging: 25 kg
Characteristic Typical Analysis
Appearance: White crystal powder
Particle Size: 100% thru 30 mesh
Tapped Density > 0.70 g/ml
Assay (dry basis): 98.0 ~ 102.0%
Identification: Meets the requirements
Specific Rotation: +70.0° ~ +73.0°
pH Value: 3.0 ~ 5.0
Loss on Drying: ≤ 1.0%
Residue on Ignition: ≤ 0.1%
Sulphate (SO42-): ≤ 0.24%
Heavy Metals: ≤ 10 ppm
Arsenic: ≤ 3 ppm
Residual Solvents: Meets the requirement