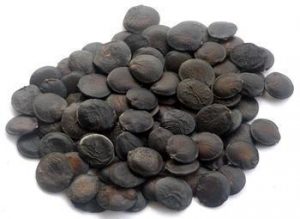 Description
Griffonia seeds come from the African plant known as Griffonia simplicifolia. These contain a chemical known as 5-Hydroxytryptophan, which increases serotonin production in the brain, and can help you sleep.
Nutraceutical Ingredient
Country of Origin: Ghana
Packaging: 25kg
Characteristic Typical Analysis
Description: Off white powder
Particle Size: 100% through 80 mesh
Bulk Density: 0.30 – 0.60g/mL
Loss on Drying: < 1.00%
Ash: < 1.00%
Solvent: < 5000 ppm
Heavy Metals: < 10 ppm
Lead: < 0.5 ppm
Arsenic: < 0.5 ppm
Cadmium: < 0.1 ppm
Mercury: < 0.1 ppm
Storage: Store in cool and dry place, keep away from strong light and heat.