CAS# 90045-47-9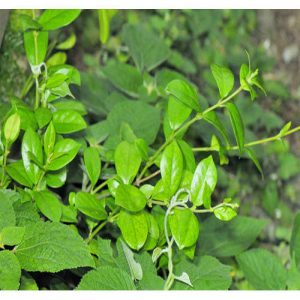 Description
Gymnema Sylvestre is a shrub native to India and Africa. The leaves are used to make medicine for diabetes, as it decreases the absorption of sugar from the intestine. It is also used for weight loss, among other things.
CAS# 90045-47-9
Nutraceutical Ingredient
Available in 25%-75% Gymnemic Acid
Country of Origin: India
Packaging: 25kg
Characteristic Typical Analysis
Description: Green/red fine powder
Particle Size: NLT 95% through 80 mesh
Loss on Drying: NMT 10%
Bulk Density: Between 30-70 (g/100ml)
Lead: NMT 2 ppm
Arsenic: NMT 2 ppm
Cadmium: NMT 1 ppm
Mercury: NMT 1 ppm
Storage: Store in tight, light-resistant containers, avoid exposure to direct sunlight, moisture and excessive heat.