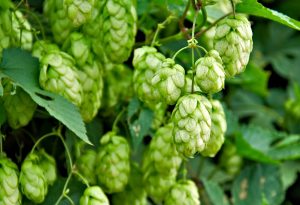 Description
Hops are commonly used to brew beer and to flavour food, and also to make medicine. Some chemicals in hops seem to reduce swelling, prevent infections, and cause sleepiness.
Nutraceutical Ingredient
Available in 4:1 and 10:1
Country of Origin: China
Packaging: 25kg
Characteristic Typical Analysis
Description: Fine brown/yellow powder
Sieve Analysis: 90% pass 80 mesh
Moisture Content: 5% Max
Ash: 5% Max
Arsenic: NMT 1ppm
Cadmium: NMT 1ppm
Lead: NMT 3ppm
Mercury: NMT 0.1ppm
Heavy Metals: NMT 10ppm
Storage: Store in a well-closed container away from moisture.