CAS# 146-48-5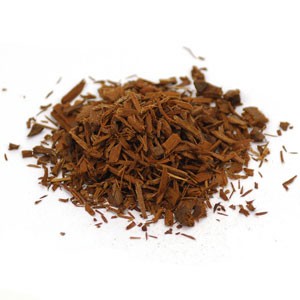 Description
Yohimbine Bark comes from the tree Pausinystalia Yohimbe, which is found in parts of Central and West Africa. It is used to make medicine in order to treat various sexual disorders, such as erectile dysfunction.
CAS# 146-48-5
Nutraceutical Ingredient
Available in Yohimbine 2% and 8% HPLC
Country of Origin: Cameroon
Packaging: 25kg
Characteristic Typical Analysis
Description: Red/brown fine powder
Particle size NLT 90% through 80 mesh
Loss on Drying: NMT (%) 10.0
Total Ash: NMT (%) 20.0
Bulk Density: Between (g/100ml) 30~70
Residue of Solvents: NMT (ppm) 5000
Heavy Metals: NMT (ppm) 10.0
Lead: NMT (ppm) 2.0
Arsenic: NMT (ppm) 2.0
Cadmium: NMT (ppm) 1.0
Mercury: NMT (ppm) 1.0
Storage: Store in tight, light-resistant containers, avoid exposure to direct sunlight, moisture and excessive heat.